Why We Admire Morocco
The beauty of Morocco is a captivating country that blends ancient traditions with modern culture. From the bustling markets of Marrakech to the stunning beaches of Essaouira, Morocco has something for every type of traveler.
With its rich history, delicious cuisine, and breathtaking landscapes, Morocco is a must-visit destination. Whether you want to explore the winding streets of the medina, ride a camel through the Sahara desert, or relax in a luxury Riad, Morocco has it all. As you plan your trip, be sure to consider the best times to visit and the top places to explore. With practical travel tips and recommendations, you can make the most of your time in this vibrant and diverse country.

So why wait? Start planning your dream trip to Morocco today!
---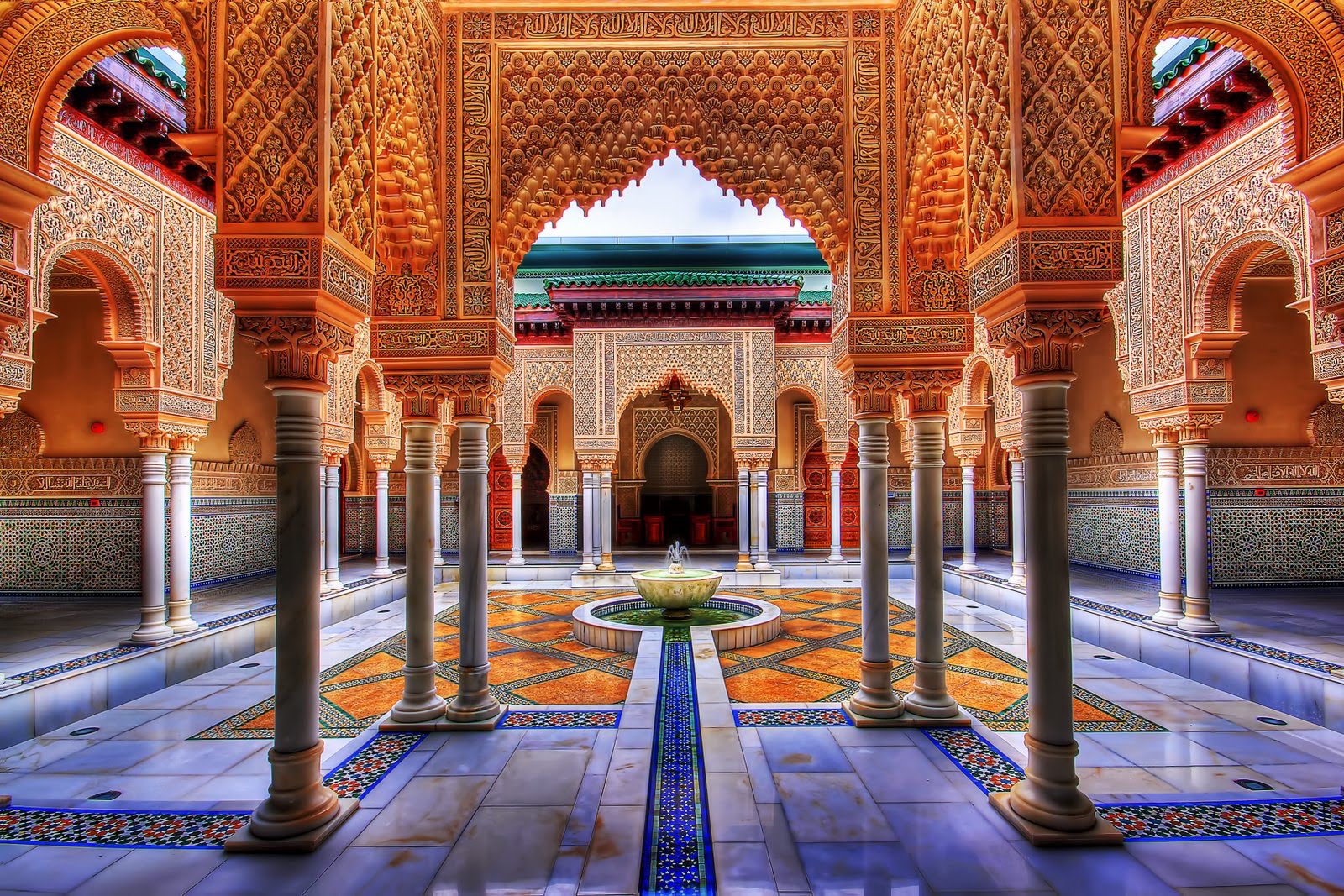 Read more

: Discover the Beauty of Morocco on a Budget: The Ultimate Travel Guide: Tips and Tricks for a Memorable Trip
Best of Morocco🏙️ Destinations
Morocco is a country that offers a wide range of experiences for travelers, from its vibrant cities like Marrakech and Fez to its stunning natural landscapes. Some of the top places to visit in Morocco include:
Marrakech: Exploring the Vibrant Heart of Morocco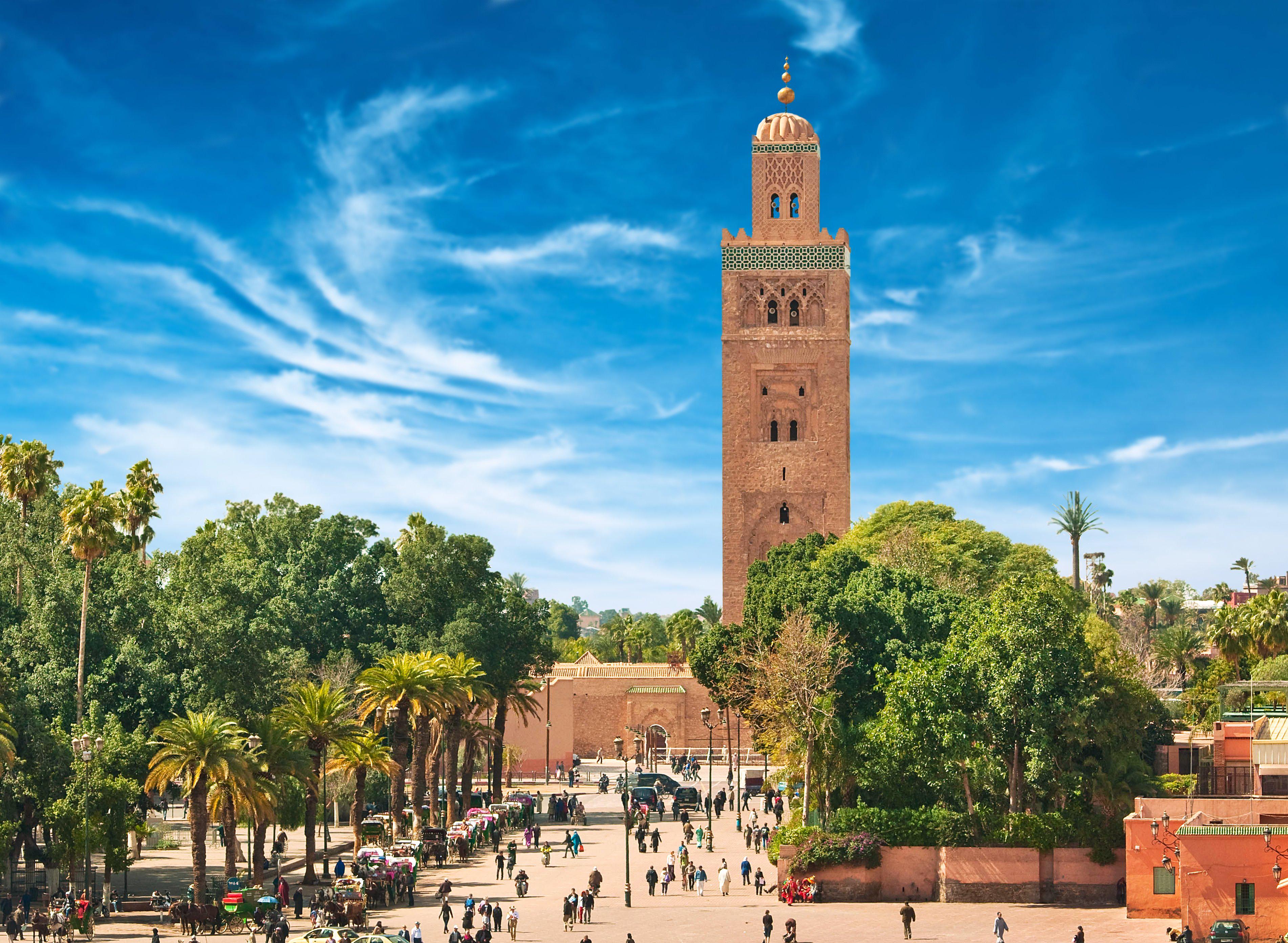 Marrakech a bustling city located in the foothills of the Atlas Mountains, Marrakech is known for its vibrant medina, a walled marketplace filled with colorful stalls and souks selling everything from spices to handmade crafts. The city is also home to several palaces and mosques, as well as the famous Djemaa el-Fna square, where you can watch street performers and try local food.
Fez: Discovering Morocco's Cultural Capital
Fez, Morocco's cultural capital and a UNESCO World Heritage Site, is a must-visit destination. The city's medina is a maze of narrow streets and ancient buildings, including the world's oldest university. Fez is also known for its leather tanneries and ceramics. Take a tour and watch artisans at work.
The Sahara Desert: An Adventure in the World's Largest Hot Desert
Adventure awaits in the Sahara, the world's largest hot desert. Plan a trip to Morocco and take a camel ride through the desert, go sandboarding, or camp under the stars.
Chefchaouen: A Hidden Gem in the Rif Mountains
Escape to Chefchaouen, a picturesque mountain town in the Rif Mountains. The town is known for its blue-washed buildings and traditional Moroccan architecture. It's a popular destination for hikers and offers excellent opportunities to buy handmade crafts and sample the region's famous goat cheese.
Essaouira: A Laid-Back Coastal Town with a Bohemian Vibe
Relax in Essaouira, a laid-back coastal town with a bohemian vibe. The town is known for its sandy beaches, seafood, and music scene. Visit the local medina to buy handmade crafts and try street food. Essaouira is also a popular spot for kiteboarding and windsurfing.
---
✨ Things To do
Morocco is a country with many exciting things to do, whether you're interested in history, culture, adventure, or relaxation. Here are a few of our favorites:
Explore the medina in Marrakech or Fez: These vibrant markets, located in the heart of the cities, are filled with stalls selling everything from spices to handmade crafts. Don't miss the opportunity to get lost in the winding streets and discover hidden treasures.
Taste the local cuisine: Moroccan food is known for its delicious flavors and aromatic spices. Be sure to try some of the local specialties during your trip, such as tagine, couscous, and pastilla.
Relax in a traditional hammam: A hammam is a type of bathhouse where you can relax and get pampered with a massage and scrub. It's a great way to relax and unwind after a day of sightseeing.
Take a camel ride through the Sahara desert: A camel ride is a great way to explore the desert and experience the beauty of the landscape.
Visit the Atlantic coast: Morocco's Atlantic coast is known for its sandy beaches, seafood, and music scene. Don't miss the opportunity to relax on the beach or try some fresh seafood.
⚠️ Morocco Travel Advice
What should you know before you go to Morocco? When is the best time to visit Morocco (and when should you avoid going!)
Morocco is a fascinating country with a rich culture and history, but there are a few things to consider before you visit.
One important thing to note is that Morocco is a predominantly Muslim country, and it's important to be respectful of local customs and traditions. This includes dressing modestly, avoiding public displays of affection, and being aware of local laws and customs.
It's also a good idea to be prepared for the heat, especially if you're visiting during the summer months. Make sure to buy bring plenty of sunscreen, a hat, and a water bottle, and try to avoid being outside during the hottest parts of the day.
Finally, be prepared for the crowds. Morocco is a popular tourist destination, and some of the top attractions can get very busy. If you want to avoid the crowds, consider visiting during the shoulder seasons or trying to visit early in the morning or late in the afternoon.
Despite these considerations, Morocco is a wonderful place to visit, with something for everyone. From exploring the vibrant cities and markets to discovering the stunning landscapes and culture, there is always something to see and do in Morocco.
👉 Tips & Things to Know
🏛️ – Check Museum Hours – Many museums in Morocco have limited hours or are only open during certain seasons.
🚶‍♀️ – Explore on Foot – Morocco's cities, especially Marrakech, have charming streets and hidden gems. Take time to wander and explore.
🍴 – Try Local Cuisine – Morocco has delicious, hearty cuisine including Tajine and Couscous.
⛰️ – Enjoy the Great Outdoors – Morocco has stunning natural landscapes, including the Atlantic and Mediterranean coastline, Rif Mountains, and Atlas Mountains. Explore these areas and enjoy outdoor activities.
💰 – Tipping in Morocco – Tipping is not standard, but a small tip (10-15%) for exceptional service is appreciated.
🧳 What to Pack
🌂 – Rain Jacket – Morocco can have unpredictable weather, so bring a rain jacket in case of rain.
👜 – Small Backpack – A small backpack can be convenient for carrying essentials during your travels in Morocco.
🚴‍♀️ – Bike – Morocco has some great bike paths and trails, especially in and around verdant forests, deep gorges and, of course, along its two coastlines. Consider bringing a bike or renting one locally.
🗺️ – Map or Guidebook – A map or guidebook can be helpful for finding your way around and learning more about the local area.
💰 – Local Currency – While many places in Morocco accept credit cards, it's a good idea to have some local currency (Moroccan currency) on hand for smaller purchases or in case of an emergency.
💵 Budgeting & Money
Major establishments in major cities accept debit/credit cards. However, if you plan on visiting Morocco's rural areas, make sure to have sufficient cash 💳.
Know the Exchange Rate – Morocco's currency is the Moroccan Dirham. It's a good idea to know the current exchange rate before your trip so you can budget and make financial decisions while traveling 💵.
Save on Accommodations – Morocco has a wide range of accommodation options, from hotels to vacation rentals. Consider staying in a vacation rental or Booking, Airbnb to save on costs 💰.
Shop Locally – Morocco has some great local markets and shops where you can find unique souvenirs and gifts. Consider supporting local businesses and saving money by shopping locally 🛒.
.
📈 Info & Stats